Consultancy for Real Estate Agencies
We are "Art of Living" and carry out projects of restyling.
We support our clients during all the phases regarding the property, from the delicate purchase phase to the creative planning and execution of their own living space.
We offer a collaboration that helps to sell and acquire properties more quickly and with less negotiation on the price, through a better visual representation that allows the client to have an insight into the future of the chosen property.

The use of technology allows a clear and reassuring framework that allows the parties not to waste time and reduce physical contact to what is strictly necessary to conclude the negotiation.
All of this thanks to virtual home staging and without any down payment.
Here is a real example of an intervention on the generally used window display.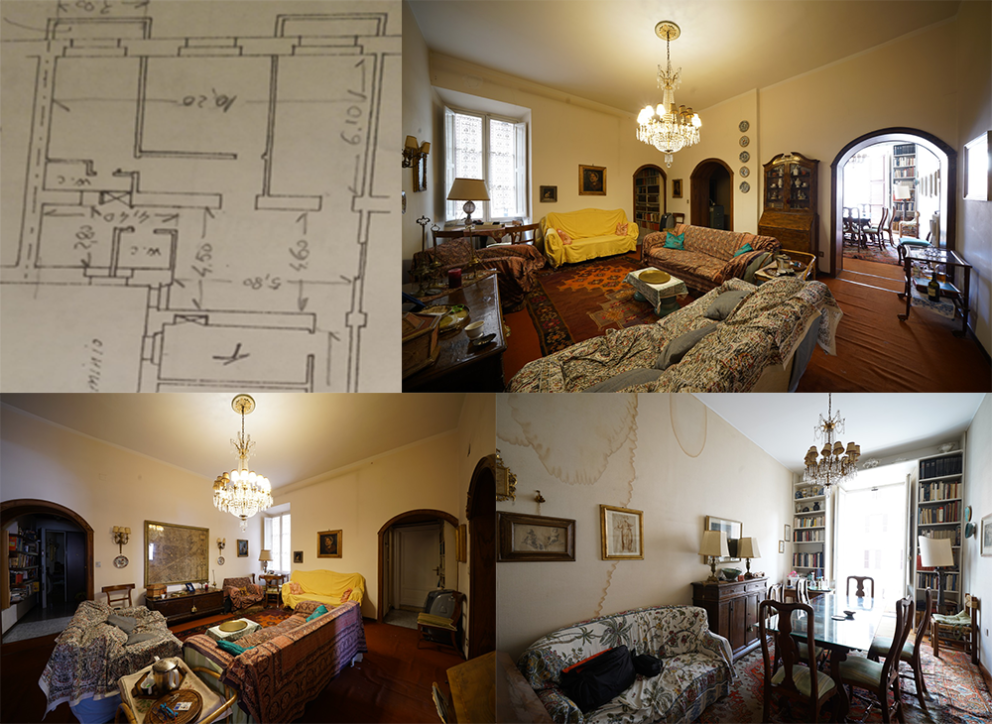 Integration of the window display with a glance at the future of the property.
This virtual representation makes the visualization of the spaces easy and immediate, reassuring the client on the real value of what they are buying highlighting the future potential of the property.
We have studied a formula that does not require any advance payment and that at the same time improves sales performance.
Our service does not end with the sale of the property but can continue to support the client in the following phases of interior design.
We are available for any further information.
Alberto Cerracchio –   Ad'A 
Arte dell'Abitare, conscio della particolare situazione attuale, adotta la possibilità di collaborazione remota tramite Skype.