Ancient Technique Lent to New Comfort
by Adina Berti
A New and Ancient History

When the client of the Navona Grand Suite contacted us and after an initial inspection, it was immediately clear that the challenge for the relocation of that space required a total creative effort.


This large apartment, inside Palazzo Scapucci, was to become a comfortable and refined accommodation facility, full of suggestions of our time but remaining tied to the ease and beauty of its past.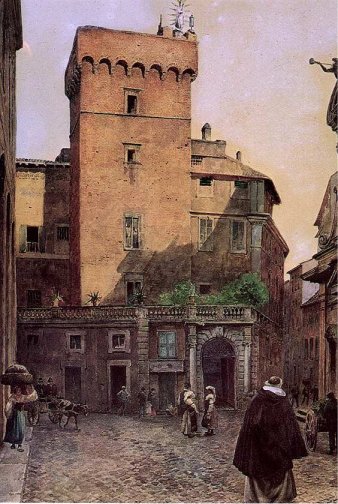 In the agreement with our client the constraint of a limited budget and a division of the spaces already implemented immediately pushed us to ennoble the ceilings and to recreate the floors from scratch by choosing materials and a decorative project that recalled traces of a past.
With the same thought we proceeded for the fixtures and doors realized on our design by skilled carpenters with the technical characteristics (soundproofing) suitable for the future structure. The treatment of wax patinas was our task.


The same constraints imposed a dynamic relationship with our client, in an intense and decisive exchange for the complete and satisfactory realization of the project.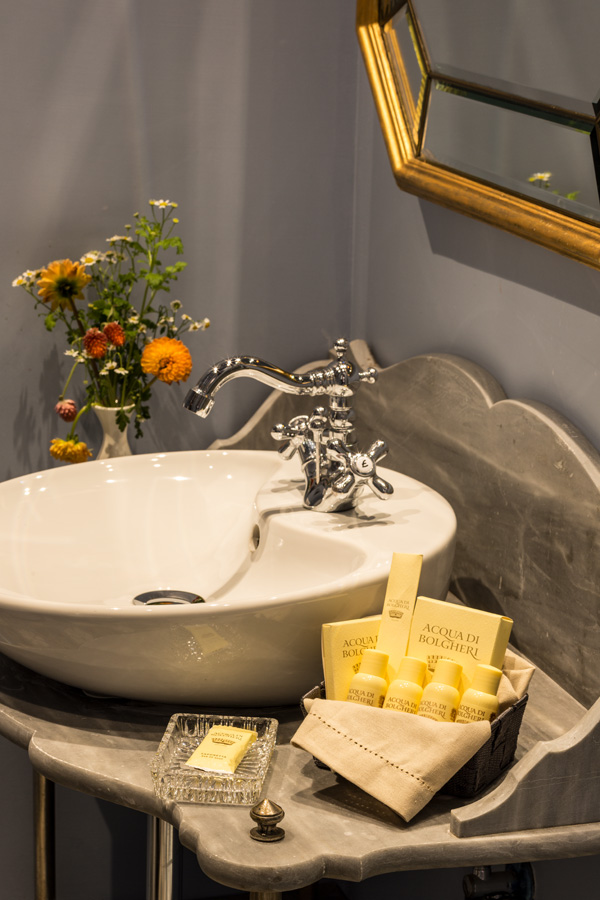 Every particular of wood has been made expressly for the place: the skirting boards, the frames, and the shapes that embellish the bathrooms.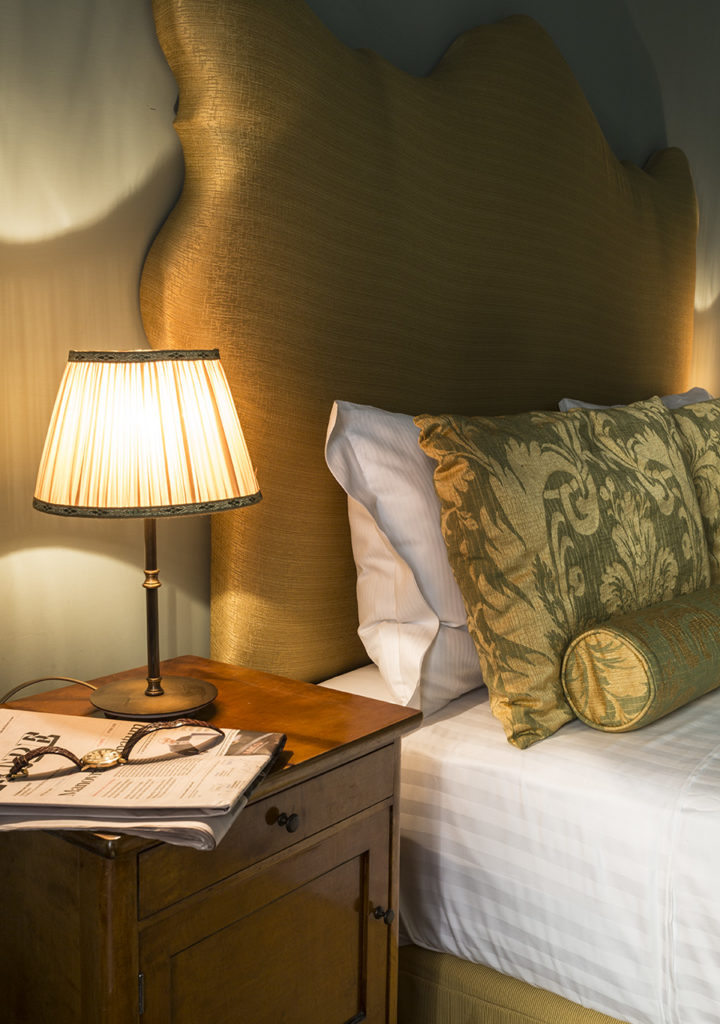 The furniture and furnishings of the bathrooms, which we have chosen, restored and often revisited, the colors, the wallpapers, the beds and all the upholstery, have recreated the imagined atmosphere in every room: a welcoming home of the patrician Rome hosts the world that comes to visit it.


A new and ancient history
To visit the Navona Gran Suite you can contact us